ADS is a North Central Indiana provider of Quality Aquarium Care and Maintenance.
We offer Services for either Home or Office, Providing care of Saltwater Fish, Coral and all varieties of Tropical Fish.
Our Professional Service is available to provide Expert Care of your existing Aquarium or to Design a complete Custom Built Aquarium System for your home or business.
We will provide a hassle free Service that will add Enjoyment and Relaxation in your Home or in your Business.
Free
Estimates
Call for a free consultation and we will provide you with information on Fresh and Saltwater options and our maintenance program.
Commercial and Residential
Our professional and reliable program provides a hassle free service tailored to your needs. We guarantee an interesting aquarium that everyone will enjoy, whether it is in your home or business.
Aquarium
Relocation
Our Relocation Service offers help during Remodling projects, moving from one location to another and Removal of an existing Aquarium. We will handle the Relocation safely and resposibly to insure that you livestock survives and thrives.
Complete Cleaning
and Maintenance
Proper care and maintenance is the key to a healthy, colorful and active eco system.
We provide the proper water testing, make timely water exchanges, clean and maintain your equipment, clean the interior and exterior, that will provide you with an attractive and healthy aquarium.
Aquarium
Installations
Purchasing any aquarium can be a little overwhelming. We can help you get started so that you will have confidence and proper advice to succeed in the hobby.
We offer everything you need to get your aquarium started, saltwater fish, live coral, tropical fish, plants and more. If you need equipment we can provide you with, aquariums, filtration, lighting, food and supplements. Everything you need from start to finish, even the water.
Aquarium Service Area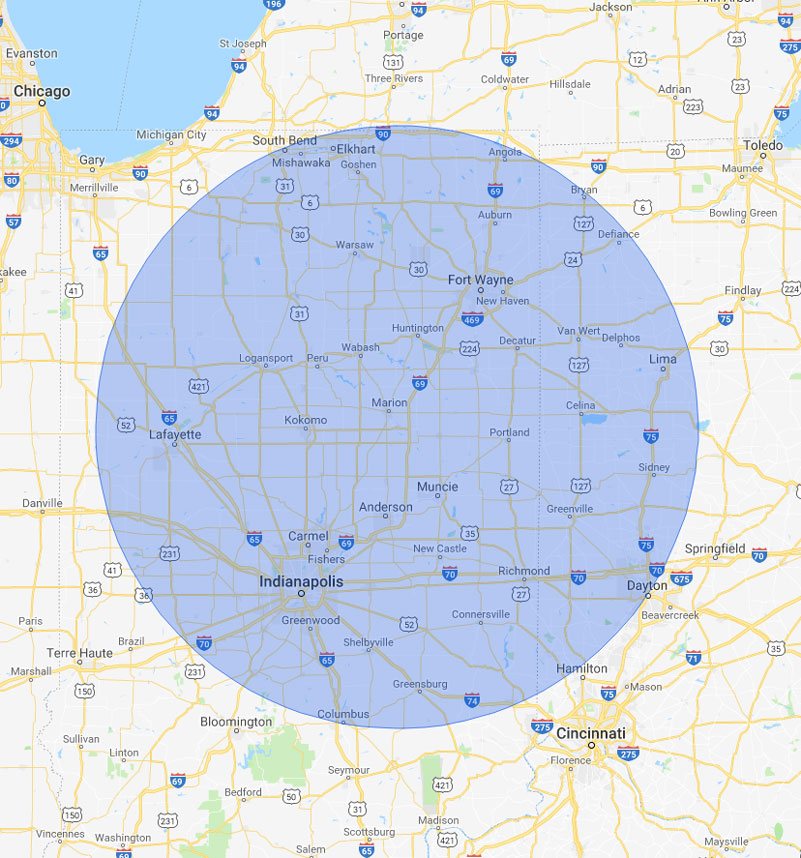 Servicing most of Indiana and west Ohio. Cities include Indianapolis, Fishers, Carmel, Greenwood, Anderson, Muncie, Fort Wayne, South Bend, Dayton, Lafayette, Kokomo, Lima, Richmond, Marion, and more!